One stop Air-con solution and services for Residential & Commercial properties
D.I.S. Airconditioning & Electrical Pte Ltd is a specialist in the field of general servicing, anti-bacterial steam cleaning, chemical treatment and repairing services for all air-conditioning needs. Our recognized expertise and solid relationships with our customers and partners have brought us to a solid and remarkable position within the air-conditioning industry.
We support all major brands of air-conditioner which include Daikin, Panasonic, Mitsubishi, Samsung, LG, Fujitsu and Toshiba.
We constantly looking for ways to complement our customer service sector and our vision is to provide customer value-added products and promote Eco-friendly solutions. Our focus has always been to provide our customers with excellent service and majority of our business comes from customer's referrals rather than expensive advertising campaign.
GENERAL MAINTENANCE SERVICE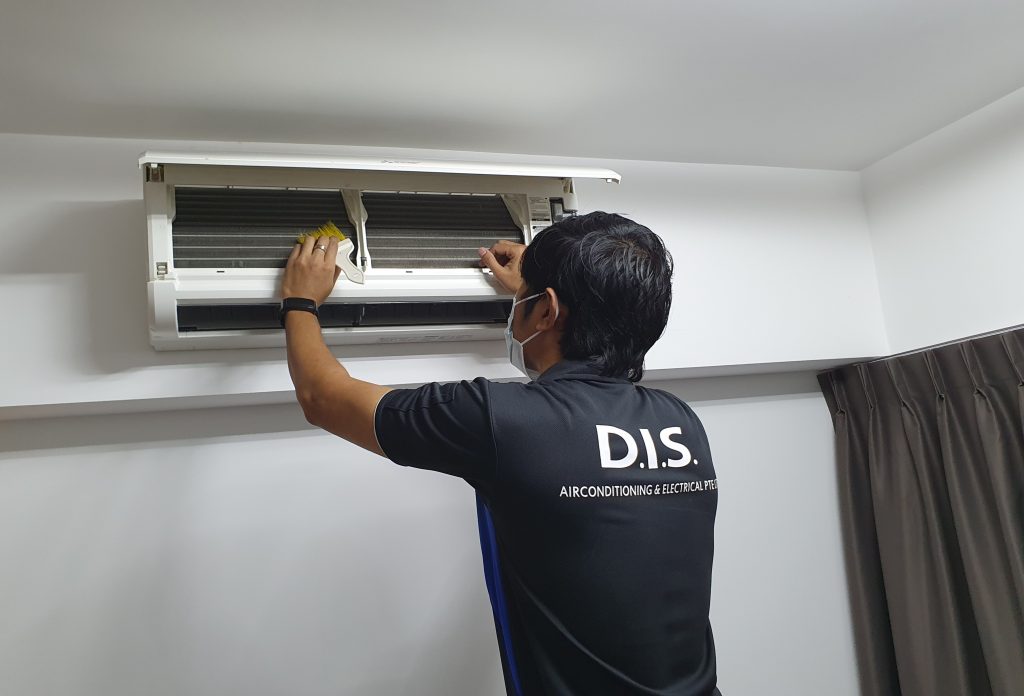 We provide both one-time and regular aircon maintenance service contract. Our comprehensive checklists are designed to ensure you have a thorough service every time.
Our experienced technicians are committed to deliver maintenance services of the highest standard and we strive to ensure all services are carried out to our customer's satisfaction.
Enjoy air-conditioner peak performance capability
Increase the lifespan of the equipment
Drastically reduce running costs
Avoid costly replacement of parts
ANTI-BACTERIAL STEAM CLEANING SERVICE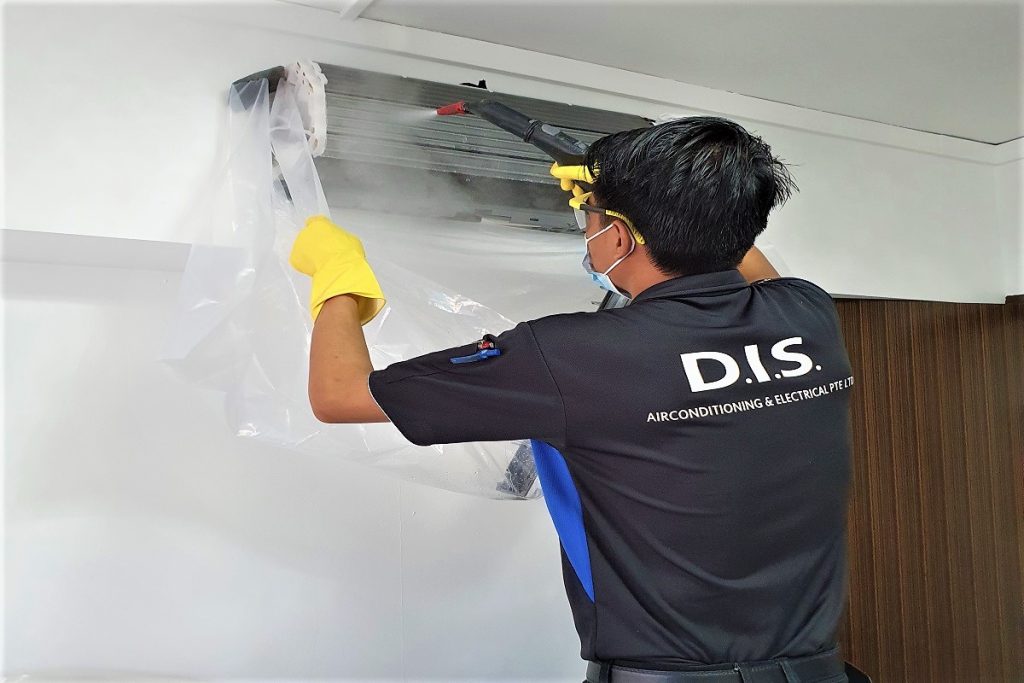 Anti-bacterial steam cleaning is the healthier, environmental-friendly version of the regular cleaning procedure for the air-conditioning system. This method of cleaning involves the expulsion of steam in high pressure to clean the evaporator coil and facilitate the removal of around 99.9% of germs, bacterial and other microscopic organisms.
Benefits of anti-bacterial steam cleaning:
Eliminate 99.9% of germs & bacterial
Removal of unpleasant odors 
Increase the cooling performance
No usage of any form of chemicals
Clear trapped pollutants
Cleaner and fresher air quality
CHEMICAL CLEANING SERVICE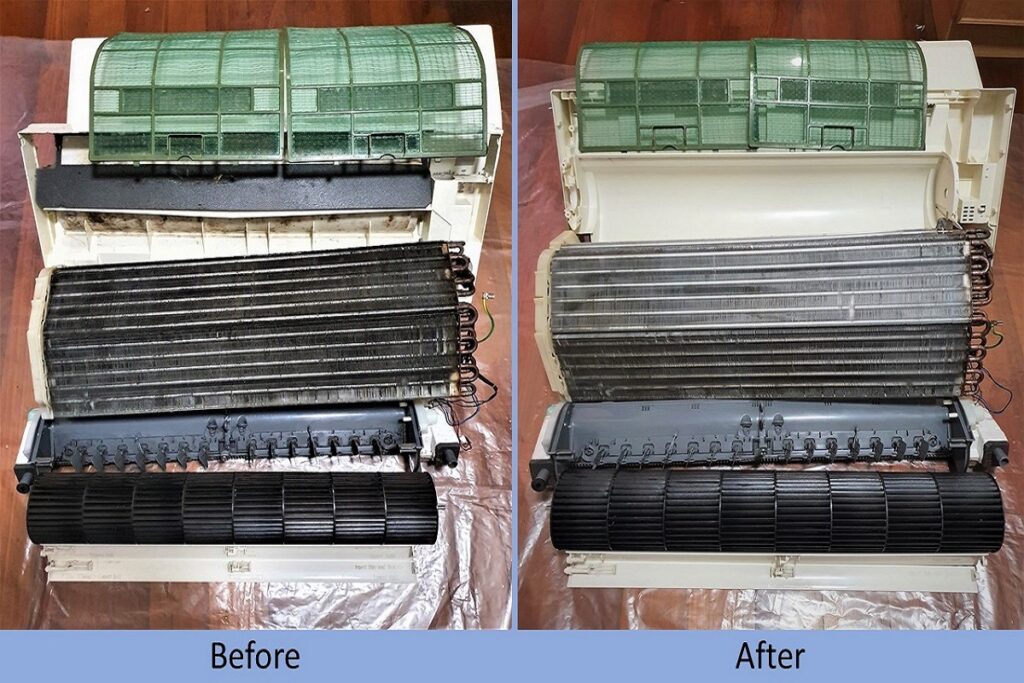 When your aircon unit is chocked, it will diffuse stench air, poor air quality and annoying water leaking issue. The most effective method is to perform chemical cleaning.
Our team of experienced technicians will dismantle the indoor fan-coil unit and thoroughly wash and clean using appropriate solvent to penetrate and eliminate the impurity substances found within the evaporator coil including the drain pan, blower wheel, filters and drainage system.
Our technicians will reassemble and coupled with a detailed and thorough inspection of the indoor fan-coil unit to ascertain that high quality ventilation in your premises is achieved.
TROUBLESHOOT & REPAIR SERVICE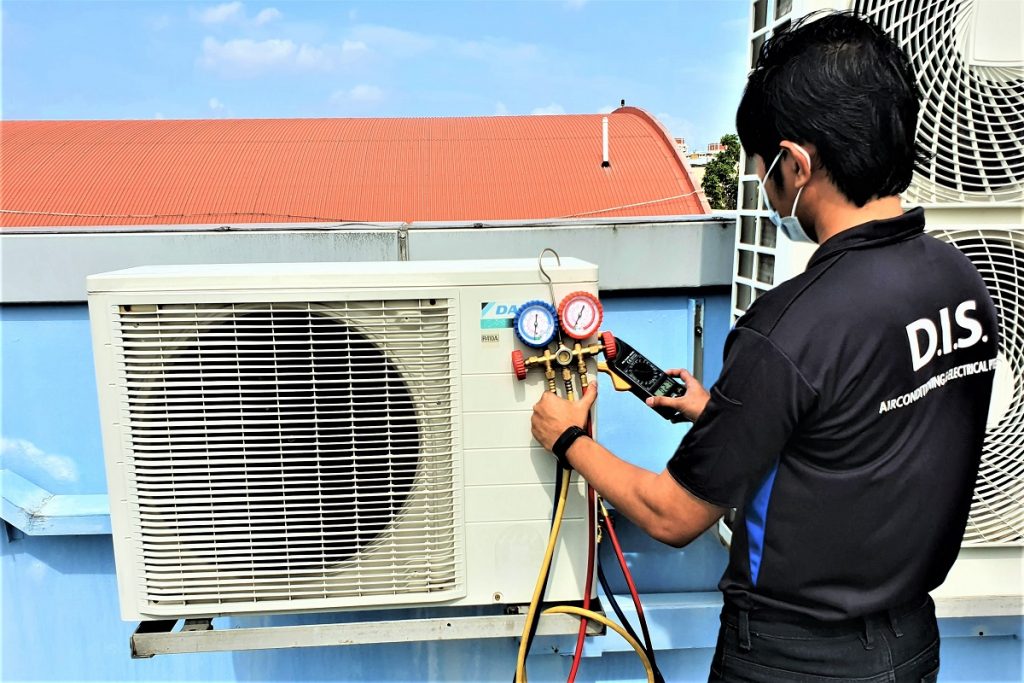 Our highly trained technician is able to diagnosis, understand and solve the complexity for all air-conditioning problems.
The process includes inspection of the fault, evaluate the condition of the equipment and make prompt assessment that provides the cost of repair leading to satisfied customers.
DIS has since grown into a successful business and over the years have established a large customer base. We believe this is because we are reliable and provide distinctive solutions which has enable us to offer the highest quality service at a competitive price.